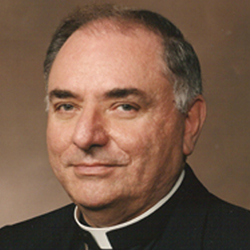 By Bishop Gerald Barnes
 The following is an excerpt from Bishop Gerald Barnes' address at the Combined Vicariate Meeting of the San Bernardino Pastoral Region on February 13.
 We had a great opportunity during our 40th to look at our history. We are grateful for the past and we learn from the past; we live in the present with all the blessings and challenges that face us; and we walk to the future where our God already awaits us. He has already pitched his tent. That's why we always say Siempre Adelante - always forward.