By Natalie Romano
Full of fire with a need to serve: That's how some future deacons describe their vocation. The nine-member class will be ordained to the Permanent Diaconate on Aug. 28 at St. Frances Xavier Cabrini Church in Yucaipa. This will be Bishop Alberto Rojas's first diaconate ordination as Ordinary Bishop.
The candidates say they were inspired to become deacons after life-changing moments and a longing to help others find Christ. Below, they share their background with the BYTE.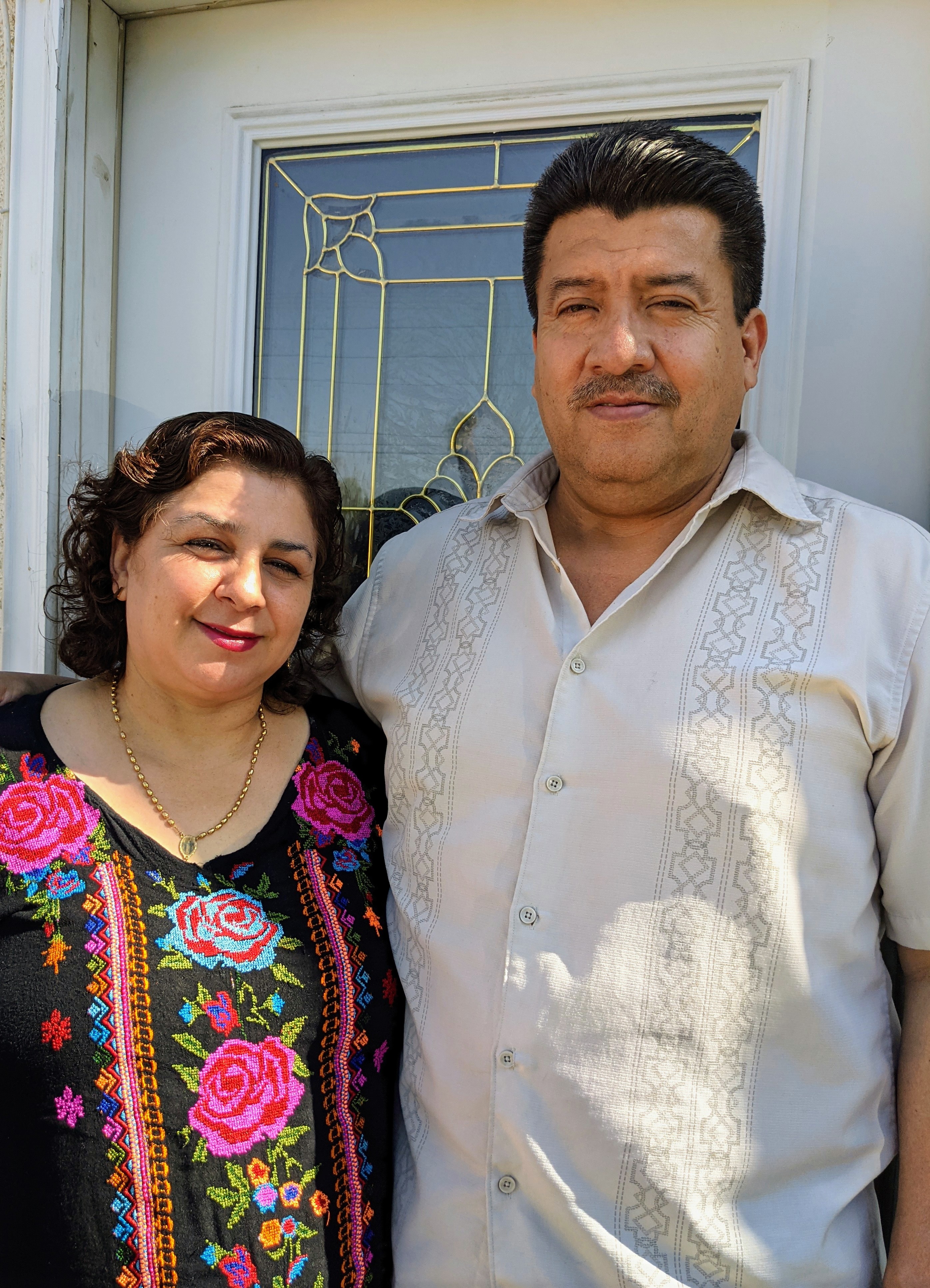 Enrique & Isabel Serrano
Home parish: St. George, Fontana
Occupation: Mechanic
Ministries of interest: Visiting the sick
What inspired you to become a deacon? My mom was sick in Guanajuato, Mexico. She shared with me that she wanted to receive Communion but would only receive it once a month because there were not enough Eucharistic Ministers. I was not able to travel so that inspired me to get involved in my parish as a Eucharistic Minister and I visited the sick in a convalescent home in Fontana. Every time I would visit them and take the Body of Christ to them, I would think of my mom, hoping that someone would do the same for her.
Wife's role: She has been very supportive. She also became a Eucharistic Minister and we visit the sick together. At first, she didn't like to participate in any ministry at church. Now that she sees the need, she enjoys it, and we enjoy doing this as a couple.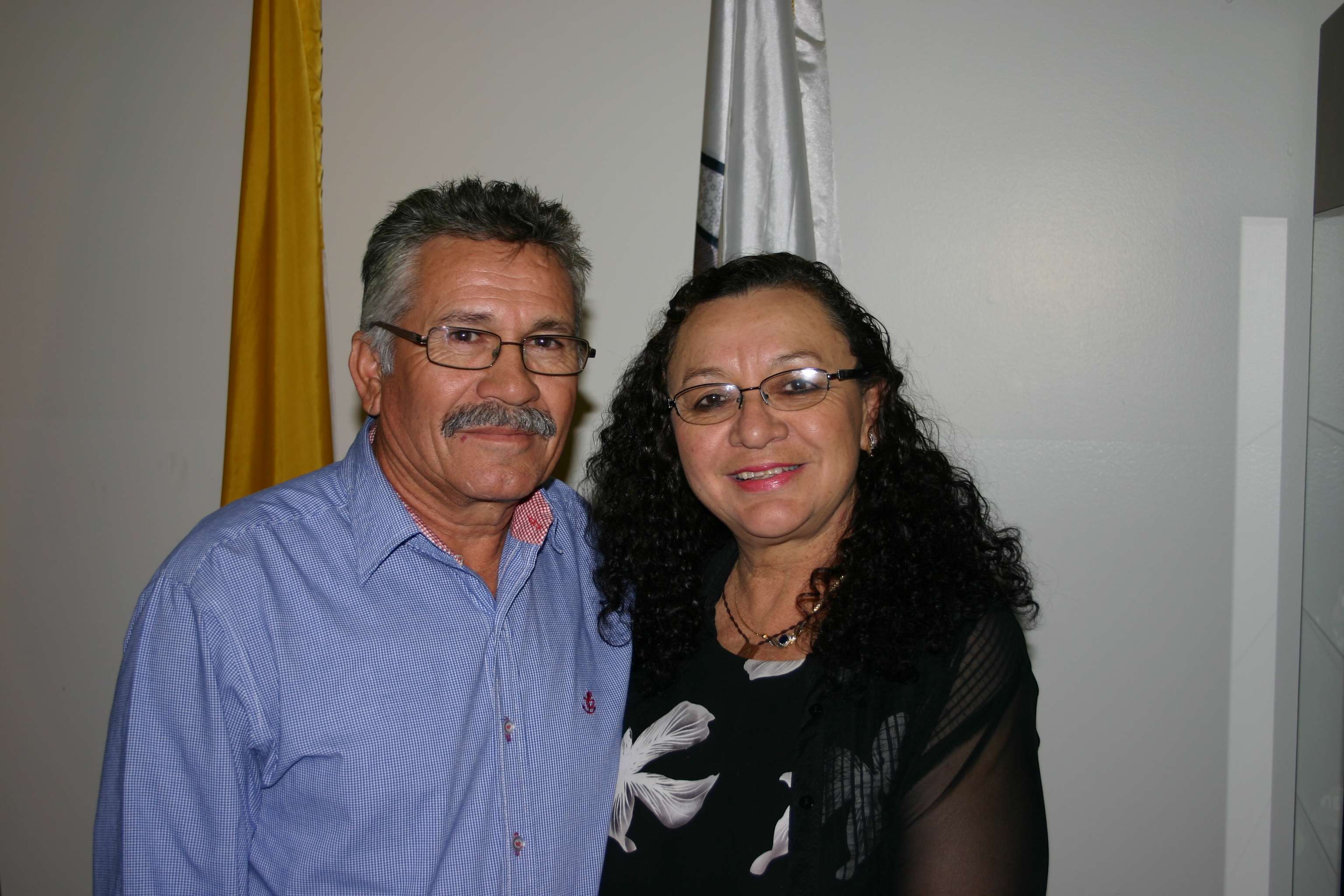 Alfredo Razo & Ana M. Razo Gonzalez
Home parish: Our Lady of Perpetual Help, Indio
Occupation: Gardener
Ministries of interest: Adoration of the Blessed Sacrament, ministries to the sick, the elderly and migrants
What inspired you to become a deacon? The dedication my family members had to God. My grandparents and my mother were always serving at church and helping others without paying attention to their economic, social or religious background. Someone who also inspired me was the pastor of my church in my ranch. He motivated me to serve in the church confidently. Also, when I would organize the liturgies with the elderly, they would ask me to bless them. Because of that calling that God made through Mrs. Laura Lopez and all those who in one way or another supported me on this journey of diaconate formation and seeing the thirst of many people who desire to know about Jesus but [who cannot] go to church, I want to serve. May God use me so that I may be docile to the needs of his people along with the help of the Holy Spirit and the intercession of our Holy Mother.
Wife's role: My wife influenced me in becoming a deacon. She has motivated and supported me in facing the challenges that have come our way. I admire her love and patience in the difficult moments and her faith that God's will would be done in our lives. I give thanks for my sons, daughter, brothers and sisters. During this time, I was supported by each one of them.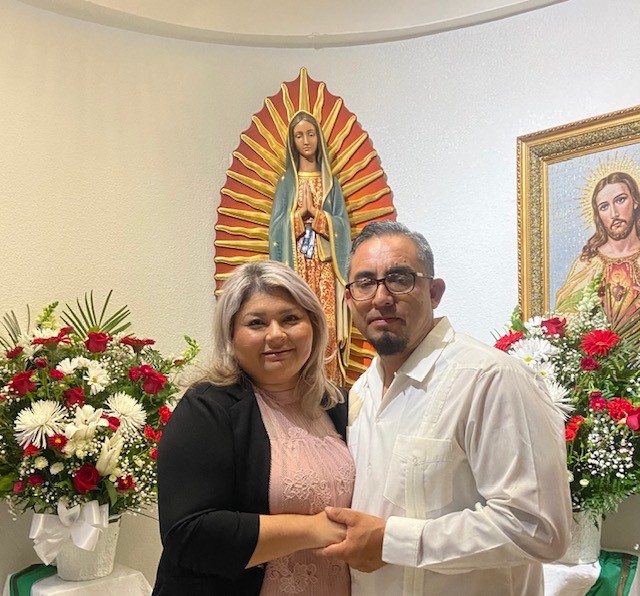 Rene & Veronica Quiroz
Home parish: St. Elizabeth of Hungary, Desert Hot Springs
Occupation: Driver for a distribution company
Ministries of interest: Visitation and Holy Communion to the sick and homebound, catechist, marriage enrichment, and open to where the Holy Spirit needs me
What inspired you to become a deacon? At the age of 20, I was invited to a retreat and something new awakened in me. My wife, who is a catechist, involved me in her ministry, where we continue to serve as a couple. Our pastor, along with our parish deacon, who is now my mentor, invited me to join diaconate formation. After much thought, prayer, and confirmation from members of our community and the enlightenment of the Holy Spirit, my family and I made the decision to enter the diaconate formation. We thank God for his grace that has allowed us to come this far.
Wife's role: I would like to thank my wife for accepting the Lord's will along with me. As a mother and wife, she fulfilled her mission of being a permanent catechist inside and outside our home. I thank her for always being with me physically and spiritually through prayer on this journey and supporting me throughout the formation and soon in my vocation as a permanent deacon, God willing.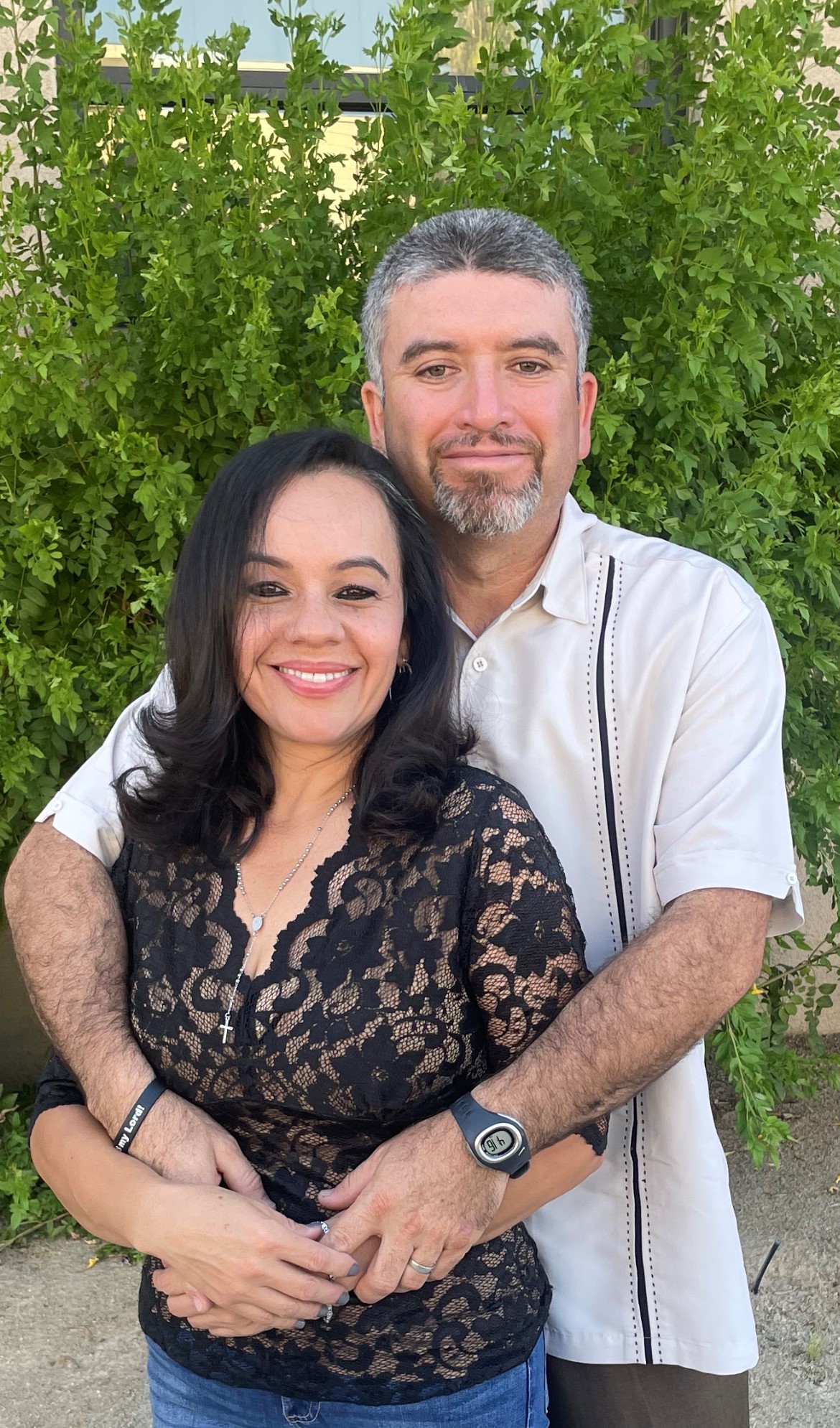 Luis Antonio Ramirez Gonzalez & Ana Maria Ramirez
Home parish: Our Lady of Perpetual Help, Indio
Occupation: Construction worker, carpenter, assistant manager
Ministries of interest: Eucharistic Minister, baptism and marriage ministries, catechist, helping the sick, the homeless and migrants
What inspired you to become a deacon? A desire to be those hands, that mouth and those feet of Jesus that can reach those most in need. I want to touch their lives with the proclamation of the Gospel and help all draw their heart in a way that is alive, on fire and responsive to Jesus and his mission of building the Kingdom of God here on earth. And for that sacrifice of Jesus for us of dying and thereby achieving salvation for us, may I be able to thank him for that love and gift through service, prayer and love for his people.
Wife's role: My wife has always motivated me. She has always helped me to be honest. She has been my spiritual guide. She has been that little voice in my head. I give thanks because I have been able to hear God's voice through her, guiding me in the right path. She has been that voice that we as humans need to hear. She is a Eucharistic Minister just like me and together we visit the sick and bring them Communion. We both teach marriage and baptism classes. We both help in the Operation Bienvenida project with Deacon Luis Sanchez. We help the homeless by buying them food and clothes. We always serve together. She supports me by always being by my side.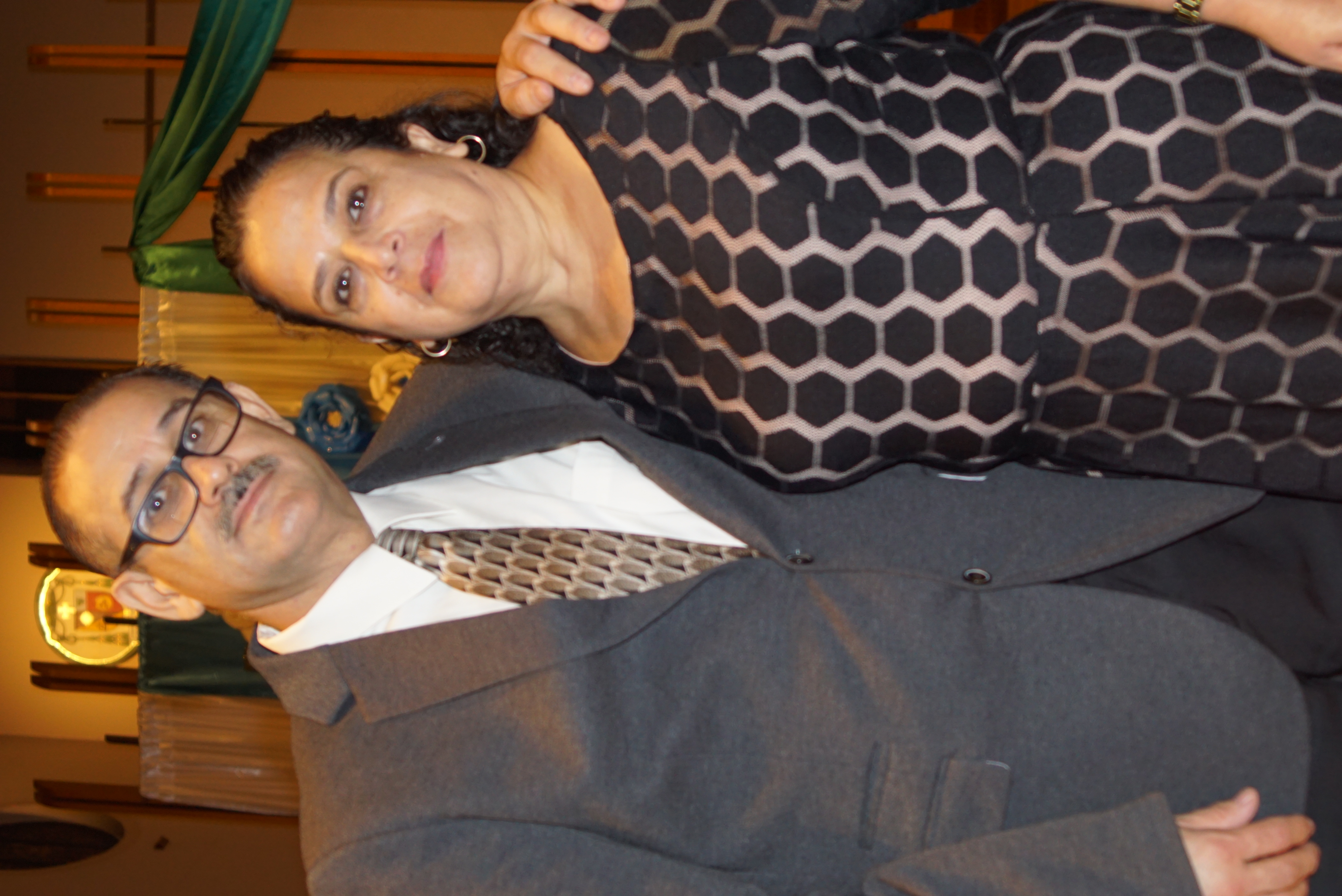 Javier & Maria Muñoz
Home parish: St. George, Ontario
Occupation: Industrial refrigeration worker
Ministries of interest: Visiting the sick and incarcerated
What inspired you to become a deacon? I was inspired to become a deacon to serve the poor and needy.
Wife's role: She has supported me since the beginning of the journey, starting with Continuing Ministry Formation Program (CMFP) and now with the diaconate formation. She also takes care of our granddaughter.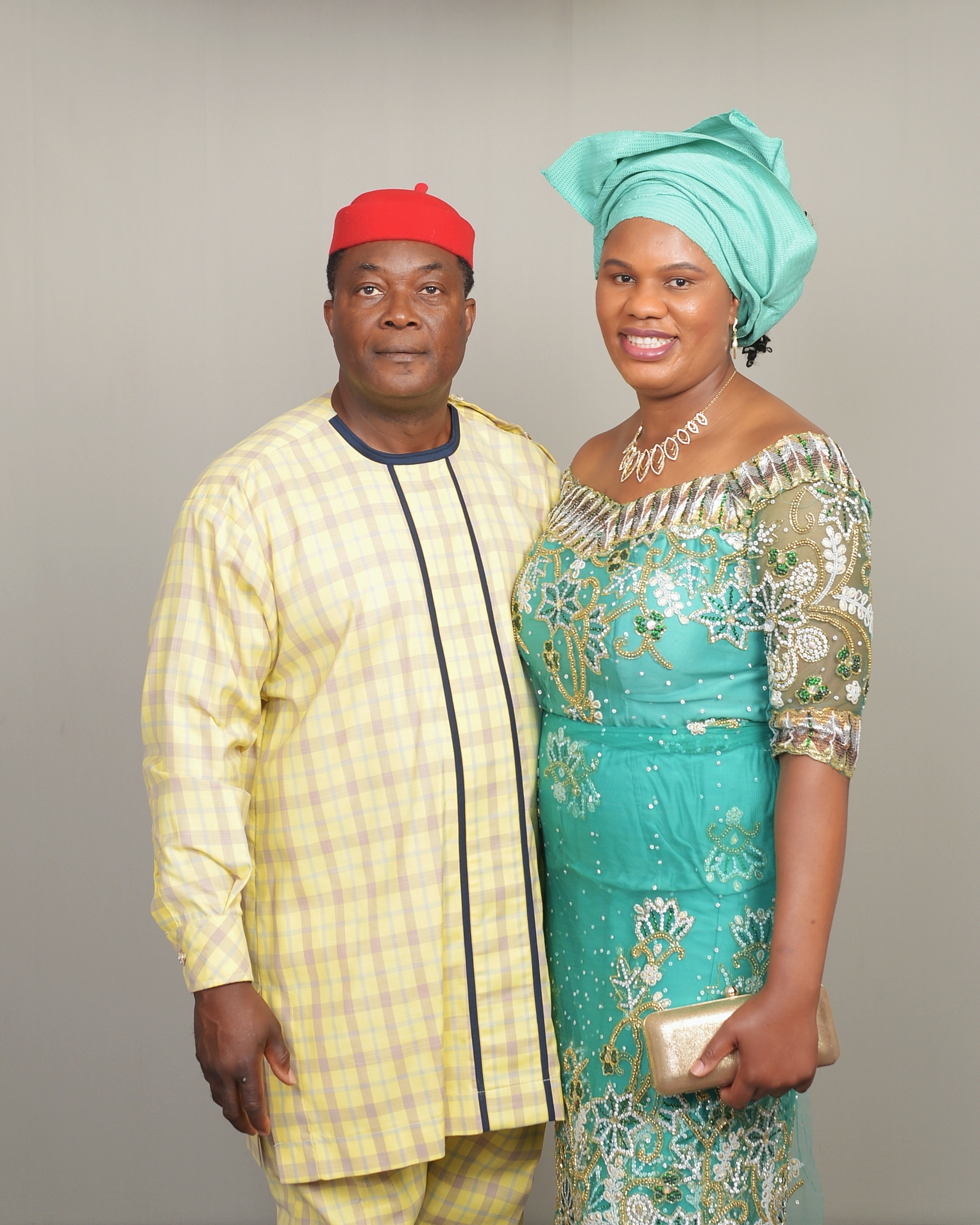 Daniel Ikechukwu & Evangeline N. Ezekwe
Home parish: St. Mel, Norco
Occupation: Peace officer
Ministries of interest: Prison and jail ministries, Get On the Bus program
What inspired you to become a deacon? I always wanted to serve and help anyone better their lives in many different ways.
Wife's role: She helps and supports my ministries.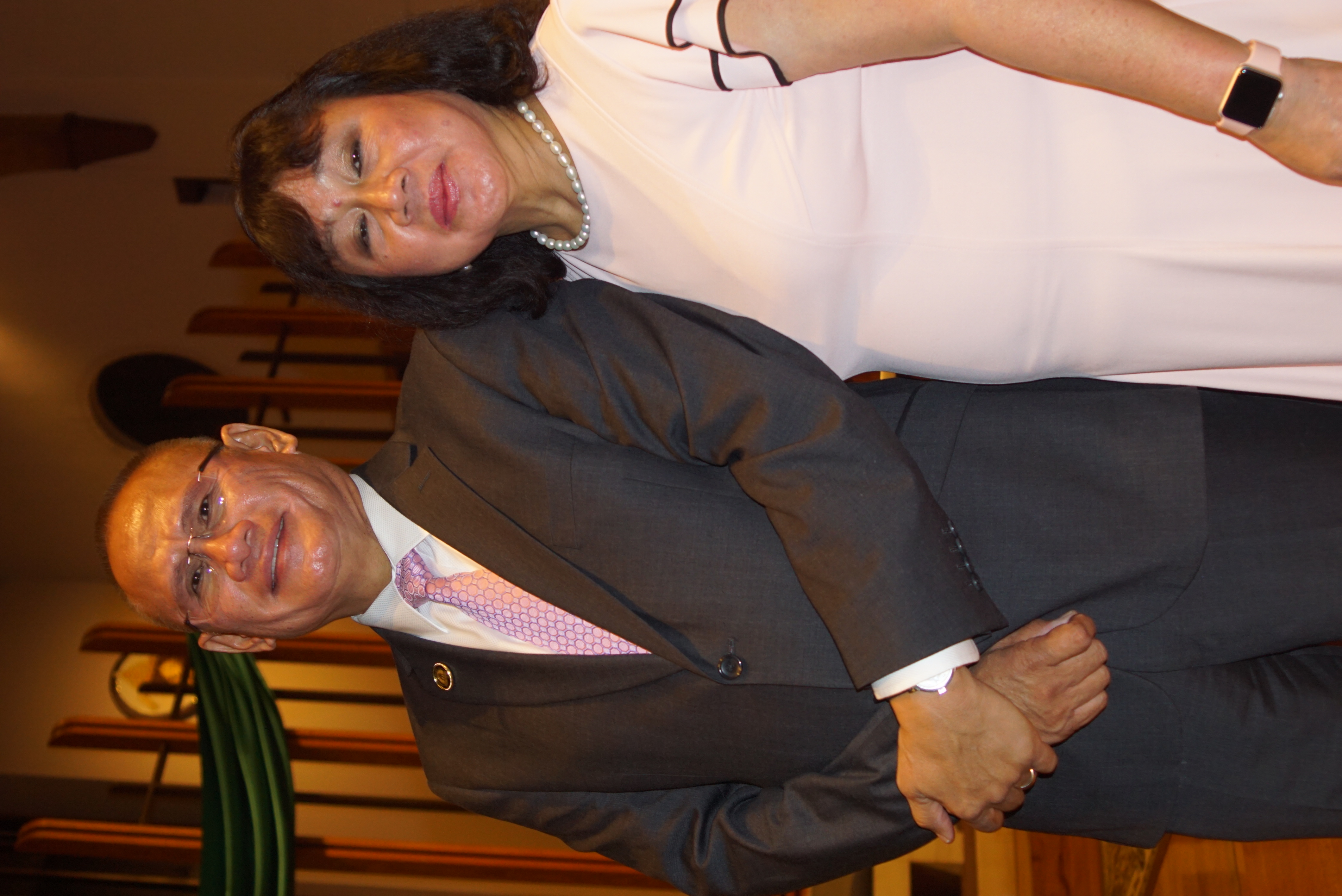 Nel & Nelly Rabe                 
Home parish: St. Peter and St. Paul, Alta Loma
Occupation: Retired 
Ministries of interest? Prison ministry, social justice, advocacy, homebound ministry, Society of St. Vincent de Paul
What inspired you to become a deacon: Serving in different ministries, particularly the Filipino Ministry in the Diocese of San Bernardino and as a Master of Ceremonies, I got continuous urgings and invitations from people all over the Diocese. These constant urgings and invitations stirred my heart and I turned to prayer and asked God to give me signs if becoming a deacon is truly my calling. But what ultimately inspired me to become a deacon was the positive impact one deacon had on me when I needed the most advice and help. I was inspired by the fact that he brought to me the knowledge of the love of Christ in a very real way that ultimately led me to have a grateful heart and the disposition to serve God through the diaconate vocation. 
Wife's role: Since going through the diaconate formation together, my wife Nelly and I are much better educated in our Catholic faith and traditions. As husband and wife, we found our own unique response to the diaconate in our lives. God calls us to a life of diaconal service and with prayers, we both believe that the ordained vocation is an extension of our married vocation and that we cannot be separated. The support of my wife is something that I really value. She has been very supportive of my call. Without her support, it would not have been possible. We will continue working together, supporting each other in any way necessary but more importantly loving God and continue loving each other. I know that without the help of God and the woman that God put in my life as my wife, I wouldn't have made it to this level of my life.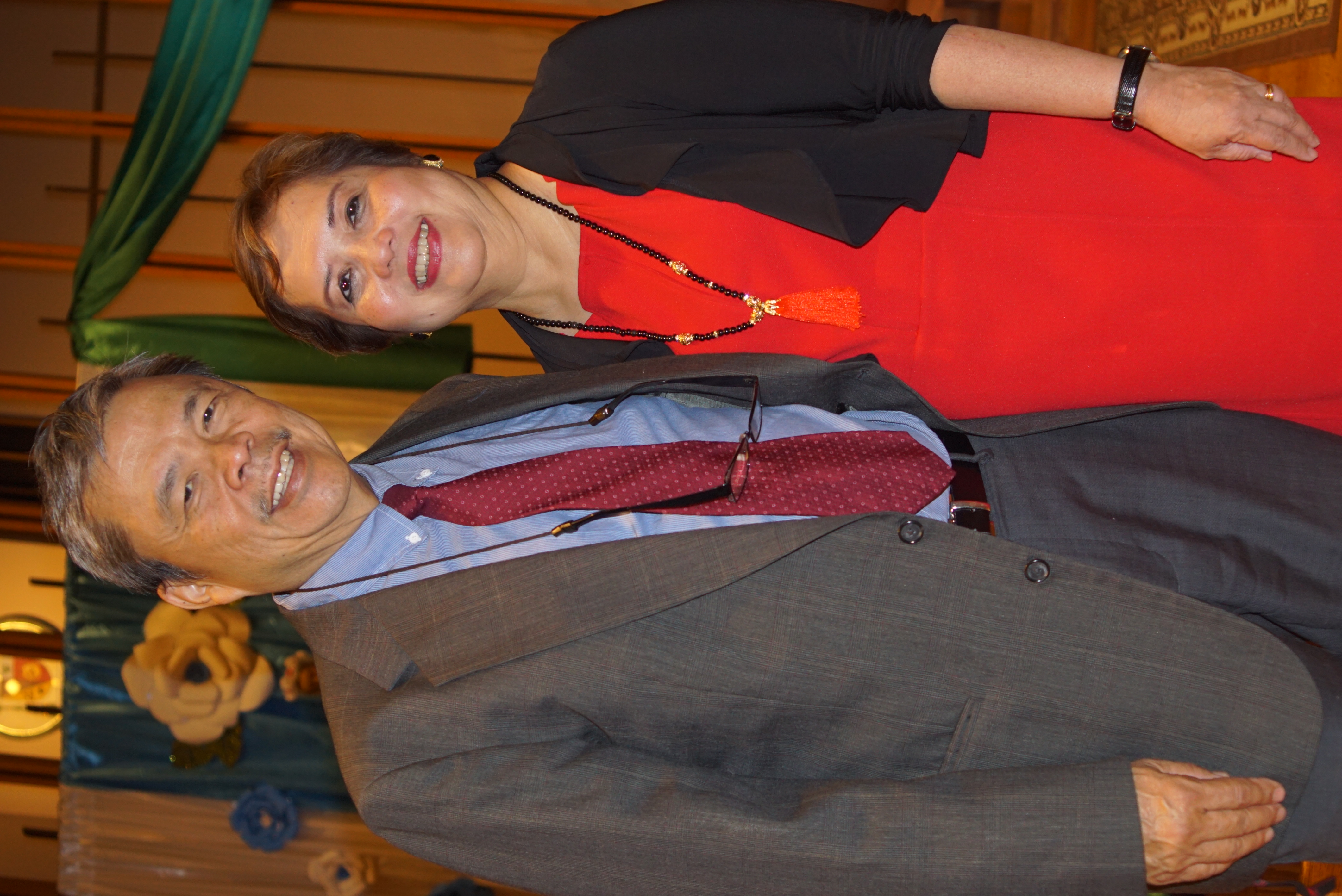 Luis A. (Louie) & Arlene M. Chanco
Home parish: St. Peter and St. Paul, Alta Loma
Occupation: Senior business systems analyst/consultant
Ministries of interest: Parish renewal, Serra House Toastmasters, building of small faith communities like implementing parish-wide Lectio Divina and devotional groups, charismatic movement, justice and charity initiatives, Filipino ministry
What inspired you to become a deacon? After more than 40 years as a member and leader of different charismatic communities, I felt a calling from the Lord to serve within the local parish and diocesan ministries. I became involved in the parish, and then in the diocesan Filipino ministries, where I took on a leadership position. During this time, I was invited by Deacon Donnie Geaga and Michael Donaldson (our parish pastoral coordinator) to explore the diaconate formation program. The call became stronger each year, and seven-and-a-half years after I decided to take Parish Ministry Formation Program, my wife and I have been brought by the Lord to this point in our lives. We look forward to opportunities to serve the Lord and His Church.
Wife's role: Arlene is a marriage and family therapist. She is active in St. Peter and St. Paul Parish as a member of the parish council and is part of the core team that is implementing the Amazing Parish program.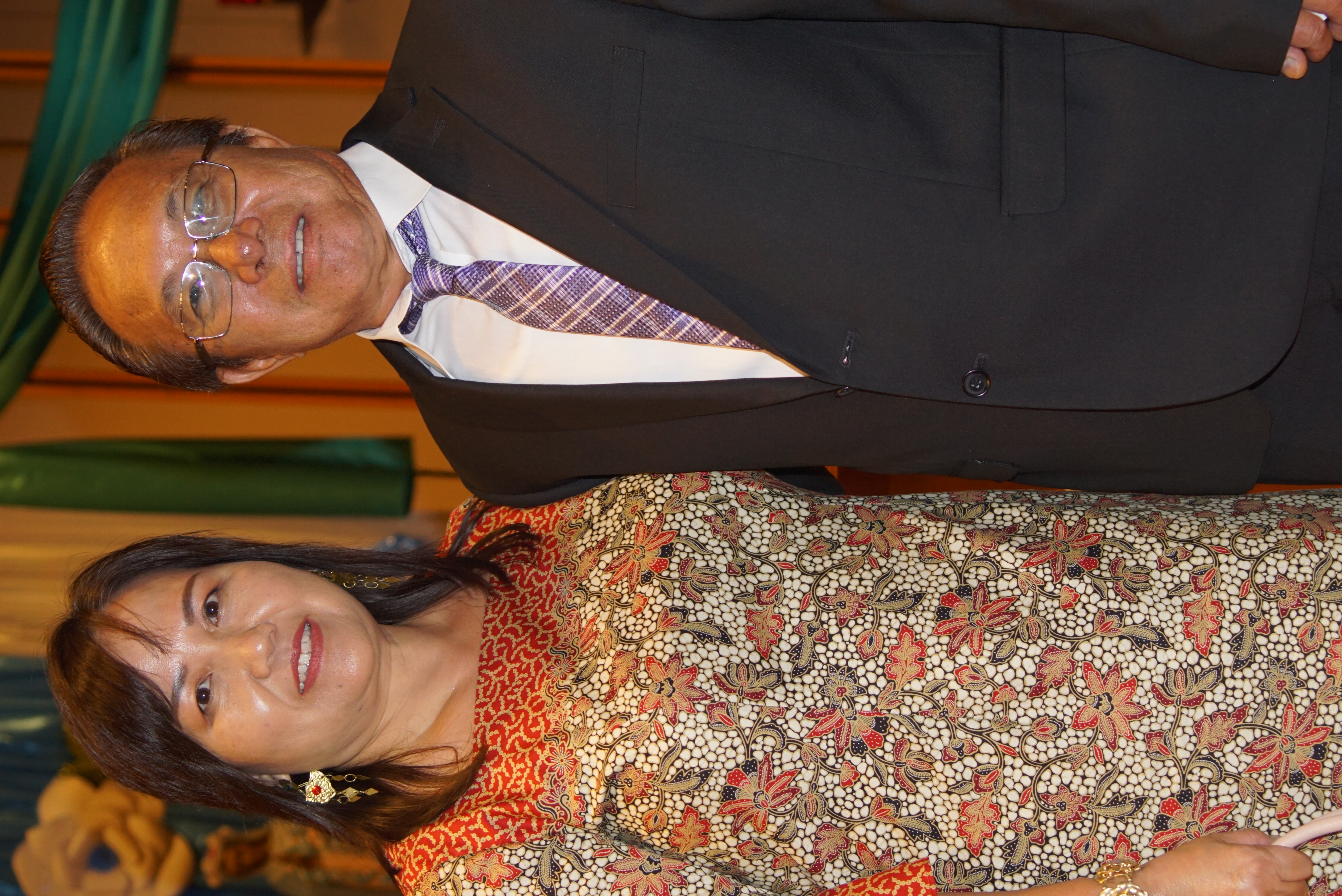 Johannes (Locky) & Selly Oei Lauran 
Home parish:  St. Adelaide, Highland 
Occupation: Automobile mechanic  
Ministries of interest:  Nursing home and hospital ministry
What inspired you to become a deacon? "I love because he loved me first" (from 1 John 4:19). The basis for every desire of God's will: when my heart discovers that this world is not empty, God loved me all the time, that it is the gift of love, then my heart rejoices and longs to respond to His call. I thirst for it by divine will, which is mutual love—love for which I was created.
I try to always hear His call either in prayer or in my daily life. I keep my options open, in particular, with questions about God. When I was at work, I was visited by Sister Jennifer Nguyen, who said that I had been offered to join [diaconate] formation. My first answer was no. She offered me the formation many times and after a couple of months, I decided to respond to God's call. I was hesitant and afraid I was not qualified to join, since English is my second language. However, in the following months, reflections about God suddenly appeared in my mind. Confidence grew within me that he did exist and that the Church was indeed an institution that spoke the truth about Him. The calling I discovered then flowed from my relationship with God that began that day. This "free gift of God" awakened my heart's desire to respond: where I know my own heart, so I long to live in a relationship with God.
Wife's role: My wife has been very supportive of my call. Without her and the children's support, it would not be possible. We will continue working together, supporting each other in any way necessary but more importantly with love of each other and the love of God. I can say that all the affirmation flows from my relationship with God; a commitment, an obedience, and service that can bear fruit from the sweet Holy Spirit.
---
Natalie Romano is a freelance writer and a parishioner of The Holy Name of Jesus in Redlands.