By Deacon John De Gano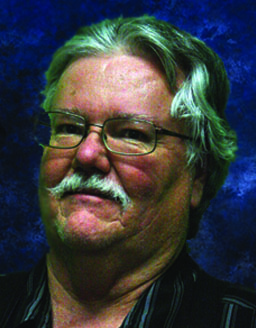 How like the disciples who witnessed the transfiguration of Jesus on the mountain are we? They witnessed Jesus speaking with Moses and Elijah and the best they could come up with was, "let's live here forever!" They missed the point completely.
They failed to see the transition from the old to the new. Jesus was the fulfillment of both the Law and the Prophets. Instead of moving forward, they wanted to stay in the past.
I was ordained the year Pope Saint John Paul II died. I remember being at our very first diaconate retreat, watching the news of his death and wondering what this would mean for the Church that I was being ordained to serve.
As the news commentators spoke of John Paul II as captivating the world stage by his many pilgrimages around the globe or his many accomplishments (especially his prolific writings), I remembered how his detractors (including some of my fellow Catholics) criticized this once robust pope for not stepping down when clearly his frail body was no longer able to sustain the weight of the office he bore for so many years.
Why don't they get a younger pope next time? They opined.
What many failed to notice, let alone admit, was that this pope was teaching us a valuable lesson about life. One that Pope Francis has made in his Laudato Si encyclical:
"Society cannot treat human beings as commodities to dispose of when they cease to be useful/beneficial.
All life is precious to God, no matter how frail or vulnerable. That in sickness or in health, God calls us to do His will. And it is not until death, that we complete our mission in life and go on to our reward with Jesus in heaven."
Transitions happen. Whether we want them to or not. And there is nothing we can do about them. Whether it is in death, or job change, or a move to a new home or into an assisted living facility, life has not ended ... only changed.
As a diocese, we are in just such a period of reflection and transition today. While we recently had the opportunity to celebrate our 40th anniversary as a Diocese and our Bishop's 25th Episcopal Anniversary, we are now faced with the somewhat bittersweet reality of his impending retirement (in June) and the naming of his successor as third Bishop of the Diocese of San Bernardino.
And just as the Church held its collective breath while awaiting the naming of a new pope, our Diocese, and Bishop Barnes, in particular, is caught up in this same kind of limbo, unsure of what direction the new bishop will lead the Diocese or, in the case of Bishop Barnes, when his replacement will be seated in 'cathedra' (in 'the chair') so that he can finalize his retirement plans.
Perhaps this is the lesson for us today. Patient endurance. Enduring the unknown. Waiting for the dawn of a new chapter.
This year-long "season of advent," of waiting, is something we all struggle with. We are impatient. We don't like to sit idle while the world seems to be passing us by. We want to feel important, like our efforts have meaning. We don't want to be "put out to graze" before our time. Our egos bruise easily.
Transitions call for a period of reflection; an accounting of our life thus far lived; of a life well spent; of our successes, or of our failings and need for reconciliation.
The opportunities that present themselves today and the possibilities of tomorrow.
It is about renewing hope.
Hope for a new day. A new beginning. And an even brighter future in the hands of God.
We must not, however, succumb to wool gathering, wondering - what if? We must shake ourselves from our slumber (or doldrums) and smell the proverbial coffee.
The Holy Spirit prompts us to take action so that, moving forward together, we can reconcile our past and bless God for the gift of our shepherds who teach us how to endure (even transitions!) until the end.
Jesus told his disciples they couldn't stay on the mountain. There was still plenty of work to be done.
That good work continues on into the future.
---
John De Gano is a deacon at St. Catherine of Alexandria parish in Riverside.