Bishop Barnes will honor two couples, an evangelization ministry and a religious sister with his Amar Es Entregarse Award at the 19th Annual Bishop's Dinner on April 27.
 The honor is given to those who epitomize Bishop Barnes' Episcopal Motto, which means "Love is the total giving of one's self."
 This year's recipients are Martin and Mary Swanson, Sister Maria Jennifer Nguyen, L.H.C. the Valley Missionary Program and Rich and Susie Herbst.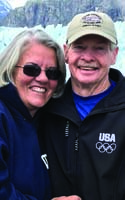 The Swansons are longtime parishioners of St. Catherine of Alexandria Parish in Riverside and have a long track record of ministry involvement at both the parish and diocesan level. Martin Swanson is a retired judge and has shared his legal knowledge as a member of the Diocesan Public Policy Advisory Commission (PPAC) and the Diocesan Review Board, which reviews allegations of clergy sexual abuse and makes recommendations to Bishop Barnes. Both Martin and Mary are Advocates in the Diocesan Tribunal and board members for Catholic Charities San Bernardino-Riverside.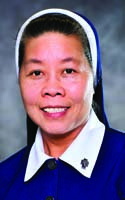 Sr. Nguyen has been the Director of the Diocesan Office of Asian Pacific Ministry since 2011 and is a key representative of Bishop Barnes among the Korean, Vietnamese, Filipino, Tongan, Samoan, Chamorro and Chinese Catholic communities.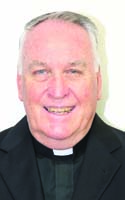 The Valley Missionary Program was founded in the Coachella Valley in 1983 as an outgrowth of the Cursillo Retreats that were being offered by Father Jose Pawliki in the area. It is tailored to the spirituality of Mexican immigrants and based on the ideas of friendship with the Lord Jesus and love shared in small faith communities. The program is based at Our Lady of Soledad Parish in Coachella and more than 15,000 have been evangelized through its retreats and ongoing opportunities for formation and fellowship.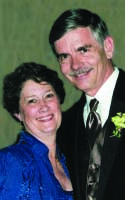 Rich and Susie Herbst are long-serving and well-known liturgical ministers in the Diocese. Rich serves as Episcopal Master of Ceremonies and Special Assistant to the Bishop for the Diocese as well as being a member of the Diocesan Liturgical Commission and Corporate Board for Our Lady Queen of Peace Catholic Cemetery. Susie is a recognized expert in Liturgical Art and Environment, serving as an instructor for the Diocesan Office of Worship on the subject. She heads Art and Environment for many diocesan liturgies. Both Rich and Susie belong to the Knights and Ladies of the Holy Sepulchre of Jersualem and Serra Club of San Bernardino.
 To be held again at the JW Marriot Desert Springs Resort in Palm Desert, this year's Bishop's Dinner will reflect the forward looking theme of "Siempre Adelante."  Individual tickets for the dinner are $250 or $2,500 per table. Proceeds from the dinner will benefit the Diocesan Seminarian Program. For information, sponsorship opportunities or hotel information/reservations call (909) 475-5117.