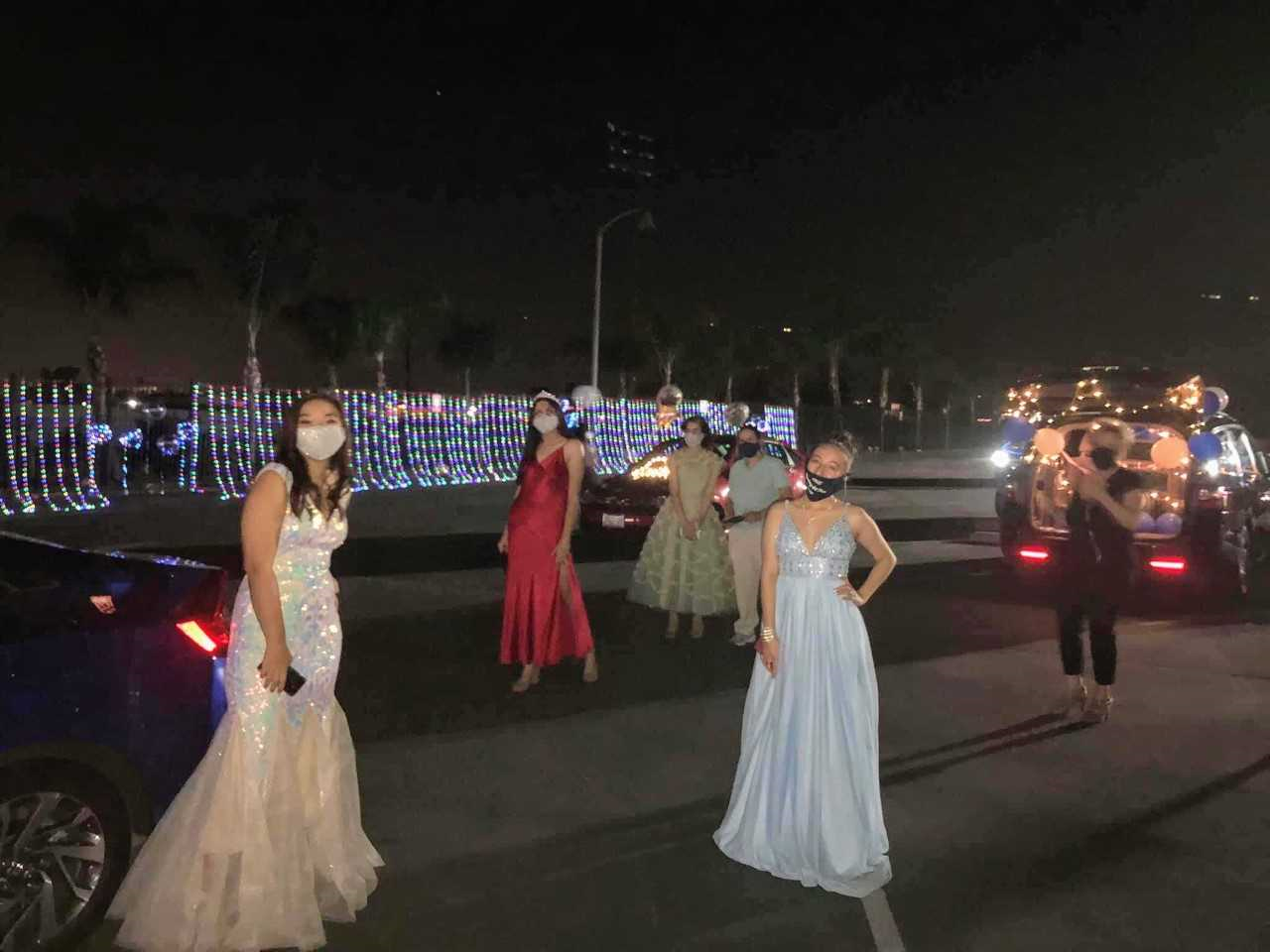 Aquinas High School has never backed down from a challenge and the COVID-19 pandemic was no different. Schools across the country cancelled their senior activities, breaking the hearts of high school seniors everywhere, but not Aquinas. After countless emails from parents and seniors, Aquinas decided to explore what could be done… SAFELY.
"We worked really hard to put together a prom event that was, first and foremost, safe for all in attendance, following strict social distancing guidelines. More strict than current county recommendations," stated Aquinas Principal, Dr. Chris Barrows. From this, the Parking Lot Prom was created. The event was held on Saturday, May 16th, the originally-scheduled date of prom for the class of 2020.
The student activities team went to work to put together a truly special evening for the senior class.
"We love our seniors and we wanted to honor them in a special way," said Brandi Williford, Director of events and Senior Class Moderator said of planning the event. "We have the most wonderful community that really comes together especially in challenging times," Williford went on to say.
And come together they did. David Rodriguez, a local DJ, donated his time to the event. While Karina Ceja, a photographer, offered to set up a no contact photo booth to capture the memories of evening. Parents even stepped up, offering their time to help transform the parking lot into a magical prom venue. One parent even donated a perfect addition to the prom gift bags, a personalized AHS Parking lot Prom facemask. This was fitting as facemasks were required by all in attendance.
But perhaps the most special addition was a donation from alumni parents, Jim and Sue Enkosky, who donated a projection light that was unveiled at the end of the evening and lit up the Aquinas San Manuel Performing Arts Center. It read "Congratulations class of 2020".
"It was already such a special night, the fact that the school went to so much trouble for our kids, but when they said the building will be lit up for our seniors, it was touching," Sixto Gonzalez, a senior parent said. As a continued tribute to the graduating class the San Manuel Performing Arts building will be lit every night until May 30th, the originally scheduled date of graduation.
While there was dancing, laughs, tears and fun, safety was of the utmost importance to the administration. Cars were assigned designated spots with one car space in between. Most seniors came with their parents and dancing happened right in front of the vehicle with a whole parking space distance between each attendee. Markers indicating six feet separation were placed in traffic areas such as the line for the photo booth and the restrooms. As mentioned before, face masks were required by all in attendance. Even the Prom King and Queen had to crown themselves as part of the no contact rule in place. "In a perfect world it would have been great for ALL seniors not just us to have a prom like we are used to but these are not normal times and so it was fitting that our prom wasn't a typical prom either," said Prom King Cameron Traylor of the evening. "This will be a memory that we will never forget."
Aquinas is a Catholic High School located in San Bernardino, CA. Their mission is "to form, through education, young men and women as leaders in the light and truth of the Gospel of Jesus Christ." Current enrollment for the school is 540 with a senior class of 128. Administration is still working to finalize graduation plans.