By Bishop Gerald Barnes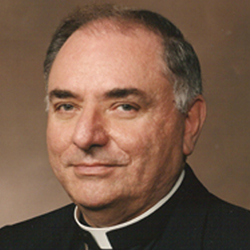 It's been written as a both a scientific fact and a poetic observance that the darkest hour of the night is just before the dawn.
 In a spiritual sense this also speaks to the rhythm of the Holy Triduum that we will enter in a matter of days. The pain and desolation felt by our Lord Jesus in His Passion (Good Friday) gives way to the great victory of His rising from the dead (Easter Sunday) and with it the promise of our salvation.