GRAND TERRACE—The gathering in Celebration of Consecrated Life in the Diocese of San Bernardino was held Jan. 27 at Christ the Redeemer Church in Grand Terrace during the 10 AM Mass celebrated by Bishop Gerald Barnes.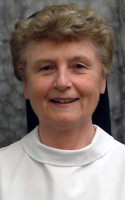 Representatives from the many congregations of Men and Women Religious were present. This annual Mass serves as a moment to honor religious who are celebrating a special Jubiliarian.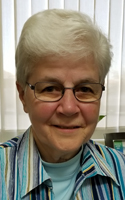 This year, Sister Jeanne Harris, OP, Dominican Sister of Mission San Jose, and a longtime Communications Specialist for Wordnet Productions celebrated her 60th year as Religious; Sister Mary Jo Piccione, sP, Sisters of Providence, from St. Mary of the Woods, Indiana, active in health care and chaplain ministry at St. Mary's Regional Medical Center celebrated her 50th Jubilee; and Sister Maria de Lourdes Estrada-Meza, EEP, Evangelizadoras Eucaristicas de Los Pobres, who has served in ministry with Hispanics in the Hemet area for the past several years, celebrated 25 years in Religious life.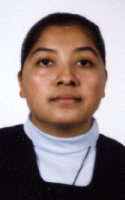 Congratulations to all three Sisters and may God continue to bless all of our Religious in their vocation.