Part One | Part Two | Part Four | Part Five

 

Twelve men tell their stories as they prepare to be Ordained

 

By Malie Hudson

 On August 24, Bishop Gerald Barnes will ordain 12 men as one of the largest diaconate classes in the Diocese's 41-year history. 

 The deacon candidates come from diverse backgrounds and represent four of the six vicariates. As they approach Ordination day, the men reflected on their journey to the Permanent Diaconate.
Jose de Jesus Lopez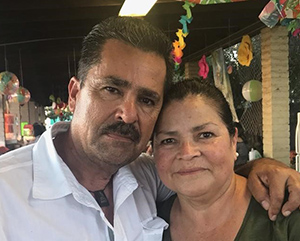 Wife: Maria Eva Lopez
 Home Parish: Our Lady of Mt. Carmel, Rancho Cucamonga
 Occupation: General Contractor
 Ministries of Interest: Once I am serving and able to identify what needs are the most urgent, I will be making that my focus.
 Reflections on Diaconate and wife's role: I felt the calling to serve others when I understood in my heart the calling that our Lord Jesus Christ gives each and everyone of us to serve the community.
 My wife was and is the most important role in this journey. Without her and her never ending support through each phase, I would not be here today.
 This journey has not been easy but because of her, I was able to make it.
 As we continue on to our new journey, it is her continued support and understanding of what will be asked of us and her willingness that will be vital to me as an ordained minister.
---
Gustavo Morales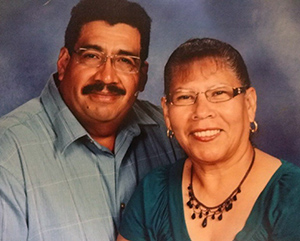 Wife: Francisca Morales
 Home Parish: Christ the Good Shepherd, Adelanto
 Occupation: Director of Religious Education
 Ministries of Interest: Catechesis
 Reflections on Diaconate and wife's role: All my life, it was my instinct to know more about God. In 2007, I felt a stronger need to get involved in the church and to know more about God.
 At our parish, I met the Evangelical Eucharistic Sisters of the Poor, who gave me an invitation to join the Ministry of Small Communities of Faith. I got involved and liked it a lot because I started to know more about the Bible and at the same time, I learned about the needs of the community.
 So I started to prepare myself more, to know how to talk to people about the Word of God.
 Thanks to the nuns who encouraged me and gave me that confidence that I could also speak about God, I met a priest years later who invited me to the Diaconate.
 At that time I said no because I doubted that I could become a deacon, but in my mind and in my heart something remained. 
 Then in 2011, another priest arrived to our parish and he also invited me (to the Diaconate), but on this occasion I received the invitation and went to the information night that our Diocese hosts every year.
 In my diaconate formation process, my wife has always been a very important part of it. She has always been a great support in all my decisions that I have made about my formation to the Diaconate.
 She will always be part of my journey wherever I go. She will go with me, because God made us one person, so that she can always be by my side as a minister of the Church.