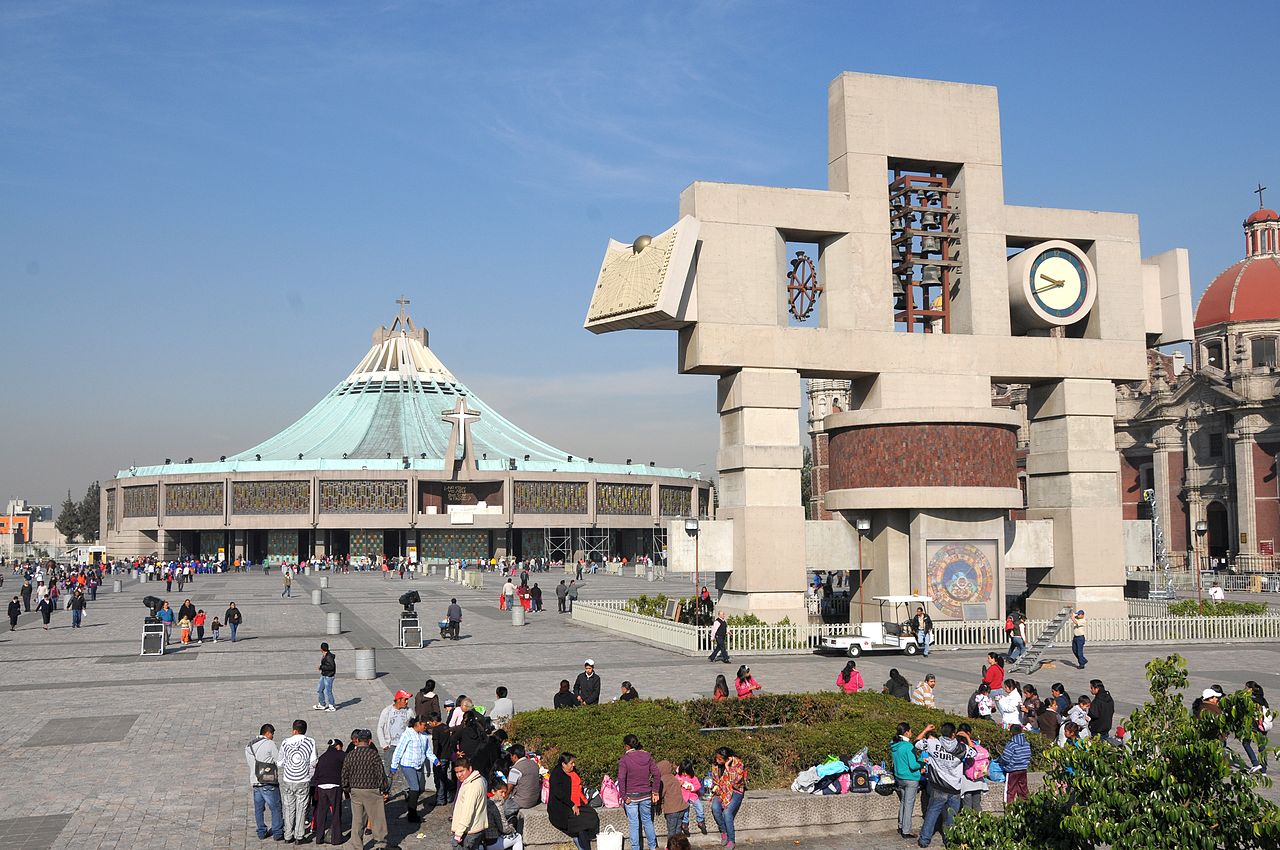 As he celebrates his Silver Jubilee year of priesthood, Bishop Alberto Rojas will be serving as the spiritual director and leader of a pilgrimage to the Shrine of Our Lady of Guadalupe and other holy sites in Mexico this summer.
The pilgrimage, taking place July 18-23, will visit places such as the tomb of Blessed Miguel Pro, the Metropolitan Cathedral of the Assumption of the Most Blessed Virgin Mary, the Shrine of Our Lady of Guadalupe, various sites in the Tepeyac area (where Our Lady of Guadalupe appeared to St. Juan Diego) and the famous pyramids of Teotihuacan.
Bishop Rojas said that the idea for him to lead a pilgrimage came about when some people in the Diocese posed the question of what should be done to celebrate his 25th anniversary of priesthood.
"I was celebrating 25 years as a priest, and [Vicar General] Monsignor [Gerard] Lopez and some other people were asking, 'What should we do?' I said, 'I don't know that we need to do anything,'" said Bishop Rojas, who said he didn't want the anniversary to be all about him.
"Celebrating my 25 years serving the church is not really celebrating me. I don't want to celebrate me. I want to celebrate what I was given, which is the priesthood. It's not mine, but it was given to me to use for the service of the people," said Bishop Rojas.
He brought up these ideas with some ministers in the Diocesan Pastoral Center (DPC), the idea of a pilgrimage was suggested. The idea appealed to Bishop Rojas, he said, because the emphasis would be on leading others, not on himself.  When Bishop Rojas meets the pilgrims that he will lead, he said he plans to remind them that it's not about celebrating him: "I'm going to tell them: 'You're not going to focus on me, but on what God is leading you to do as you go through this pilgrimage,' " he said.
Bishop Rojas emphasized the spiritual nature of pilgrimages. "There is no pilgrimage just for the sake of knowing places and having a vacation ... during a pilgrimage, you follow somebody or something. In this case, obviously, it is the idea of the priesthood that comes from Christ," he said.
"Pilgrimages are a walk that is different from the walk you always walk, and it's going to have an effect in your life, to make you more humane, more Christian, more dignified as a person... that's the important part of a pilgrimage that I'm going to share with the group when we meet," said Bishop Rojas.
Bishop Rojas, a native of Aguascaliente, Mexico, has been to the Basilica of Our Lady of Guadalupe, but he is nonetheless looking forward to the chance to celebrate Mass there, which he says will be the "highlight" of the pilgrimage.
The Basilica of Our Lady of Guadalupe is in the midst of a Jubilee year of its own, from November 2021 to November 2022. The Jubilee is in recognition of the 100-year anniversary of the image of Our Lady miraculously remaining intact after a bombing in 1921.