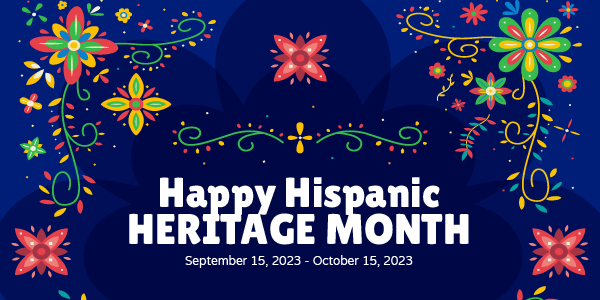 by Petra Alexander

Social Media and local environments invite us to celebrate Hispanic Heritage Month (September 15 to October 15) with programs, community festivities, museum exhibitions, and cultural events. Everywhere, it is imperative to recognize that the Hispanic heritage is composed of a rich diversity. According to the 2023 census, we make up 19.1% of the U.S. population, with 63.7 million Hispanics.

Hispanic consciousness needs to make stops along the way to reflect on its past, from a mestizo heritage filled with struggles and battles. It is not enough to archive the historical memory of Latinos who have contributed in a variety of ways through labor, drive, and creativity to this country. We must also take a moment to "pause" and take stock of all the resilience of our people. From survival to the great achievements of those who can establish themselves and see their children climb the professional ladder. And a pause to consider the challenges still pending in so many areas: education, housing, health, employment, etc. The census declares that we are the racial group with the highest growth, with an average age of 30 years old, and it is evident that we are part of the social fabric of this great nation.

This year, President Joe Biden has declared something more: from September 10 to 16 is a week to recognize the institutions that serve Hispanics. The president acknowledges that numerous institutions, public services, and especially education, have made efforts to show greater inclusion of Latinos, to give them more representation and recognition. It is good that this reflection on what Hispanic Heritage Month means looks forward and takes a pause before the future, with a view to expand opportunities for those who will follow. We have clothed our gaze towards tomorrow with hope, even though the present may be tough. Nothing saddens more than wasting or being unaware of an opportunity, especially unique ones. We encourage our community to celebrate with more than just participating in festivals but also by reflecting on the significance that this month should represent for us.