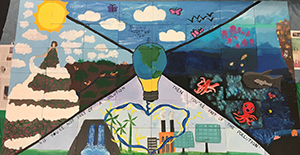 Every teacher knows how rewarding it is to combine the goals and standards from several subjects into one assignment.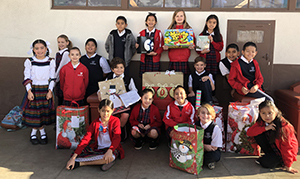 REDLANDS—In a holiday blizzard of Black Friday sales, gift lists and other material pursuits, Yazmin Hamilton likes the message that the Adopt-A-Family Program sends to her child, a second grader at Sacred Heart Academy.
By Anna Corlew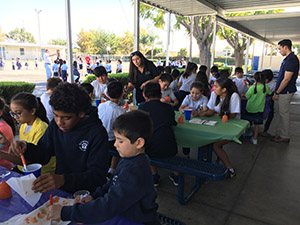 RIALTO—St. Catherine of Siena maintains close ties to our alumni. Once in high school, many of our former students return to St. Catherine's to complete their community service hours. Parents of alumni also continue to attend school events. We are very thankful for their support. An excellent example of our alumni returning to support the school happened October 24th.
By Cynthia Ronquillo-Francisco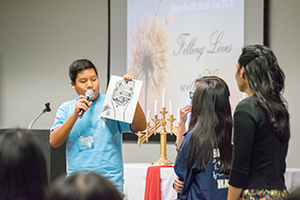 SAN BERNARDINO—To say that the Asian Pacific Youth Day was high energy is an understatement.
 For several years now there has been a request to hold the Asian Pacific Youth Day again.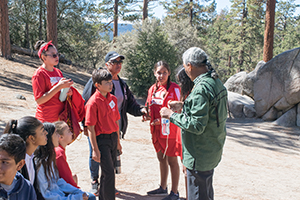 BIG BEAR—For the second year in a row the Diocese offered Catholic school students a classroom in nature as St. Joseph Parish in Big Bear hosted Care for Creation day on Oct. 4, the Feast Day of St. Francis of Assisi.
By Kendall Tan
Grade 8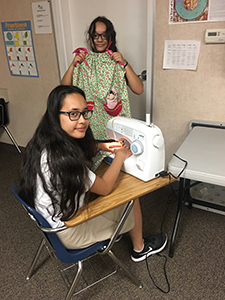 PALM DESERT—My name is Kendall and I proudly attend Sacred Heart School in Palm Desert. Several of my classmates participate in a unique, national program called, "Dress a Girl Around the World" as part of the elective program in junior high.
By Yvette Harris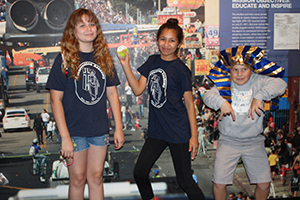 FONTANA—This past summer instead of projects Resurrection Academy chose to do three summer field trips. We went to The California Science Center to tour the King Tut Exhibit for History and The Space Shuttle. This trip was on June 26.  
 The students loved the tour bus ride to the museum, noting that it was different than riding on a school bus.  I have to admit, it was pretty cool because we could carpool and we were able to pass a lot of the traffic.  
 The exhibits were very nice.  The King Tut tour was the 100th anniversary of the opening of his tomb and some artifacts on exhibit had never before been out of Egypt.  The gold and wood items were beautiful and amazing, considering how old they are.  
 We toured the exhibits on two different floors. The mummy case was, of course, the most spectacular part of all. The students for the most part really enjoyed the exhibit and their journals were spectacular.  After the exhibit we ate lunch and visited the gift shop. Students had the opportunity to tour the space shuttle Endeavor and the rest of the museum. This field trip was one of three we did this summer. Our other teachers, Mrs. Regina Frese lead an evening Griffith Observatory field trip for Science and Mr. William Ooms lead the trip to the Cathedral of Our Lady of the Angels for Religion. 
---
 Yvette Harris is the seventh grade homeroom teacher at Resurrection Academy.
Subcategories