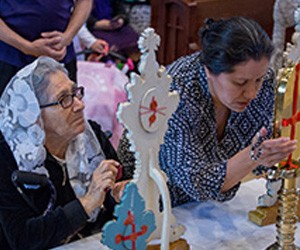 By Marge Bitetti
RIVERSIDE —The stream of reverent devotees was nonstop at Queen of Angels Church in Riverside on March 14 as hundreds turned out to venerate the relics of Saint Padre Pio. 
 The day of veneration culminated with an evening Mass, celebrated by Diocesan Vicar General, Monsignor Gerard Lo...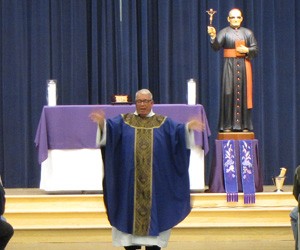 By Malie Hudson
EASTVALE —The Catholic Community of Blessed Oscar Romero in Eastvale celebrated the unveiling of a new statue of their patron on March 18. 
 A family visiting from El Salvador during the 10:30 am Mass assisted Father Patrick Kirsch, Pastor, in unveiling the statue of Blessed Oscar Romer...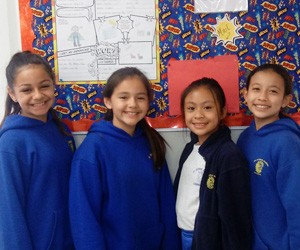 By Madison Hida, Hailey Longoria, Abbigail Mansat, and Noel Bernal
Grade 5
ONTARIO —Cleaning our world is very essential! 
 People don't give much thought when they throw trash on the ground. When we don't pick up our trash we pollute our beautiful world that God has created for us. Our land is very imp...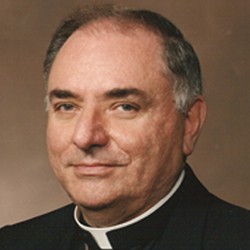 By Bishop Gerald Barnes
 A fresh start…
 A do-over…
 Hitting the reset button…
 Turning the page…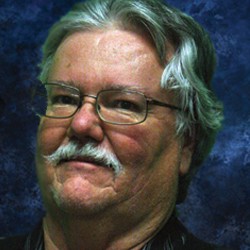 By Deacon John De Gano
 When God created the heavens and the earth and set the planets in rotation around the sun he called the darkness "night" and the brightness "day." And he said that it was "good."
By Fr. Erik Esparza
 Commonly, the call from the Lord is interpreted as for a chosen few. We tend to believe the call is for somebody else. Ordinarily, the Latin term, vocare, translated vocation, which means to call, is thought to be in reference to those thinking about the priesthood, religious lif...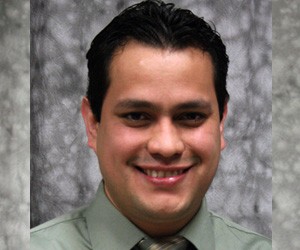 By Mario Martinez
 For most, Easter Sunday is a social day when we look forward to sharing the company of others. Some will visit a loved one's home, while others will open the doors of their home to host family and friends. According to the Oxford English Dictionary, hospitality is "the friendly and...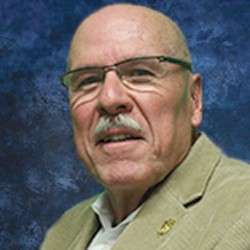 By Ted Furlow
 The Oregon females, my daughter, Jen, and two granddaughters, Annie and Kate, descended on the house along with Westlake Furlows, my daughter-in-law, Susie, and a third granddaughter, Faith. For three days, awash in a sea of estrogen, I was outnumbered six to one.  It was the "girls we...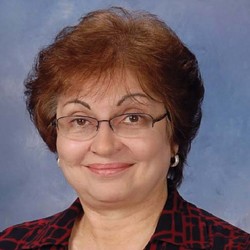 By Sr. Mary Garascia
 My friend almost fell into Sandra's lap! We had boarded the subway in Washington D.C. during rush hour, and were reaching for poles by her seat, when the train started with a jerk. Sandra was a senior lady, tiny, with bright eyes fringed with gray brows. We started chatting, and...