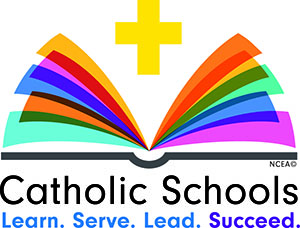 Catholic Schools Week is January 27 through February 2.
Click here to view a special Catholic Schools Week special section.
By Sarah Colella
 Catholic education fosters an incredible sense of community and nurtures the understanding of and commitment to community service. Our Catholic schools provide not only an excellent educational curriculum, but the Christ-centered teaching also cultivates a whole person approach with an emphasis on Catholic values. 
 My husband, David, and I were educated in the Catholic schools of the Diocese of San Bernardino. He attended Holy Rosary Academy and then Saint Thomas Aquinas High School; I attended Our Lady of the Assumption School and then Saint Thomas Aquinas High School. The education we received has been paramount to our success.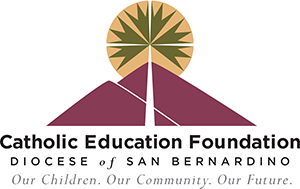 In the words of Saint John Chrysostom, "There is no greater work than to form the minds and hearts of the young."
Catholic schools are committed to both a religious and academic mission. In a world where values are progressively more and more secular and humanistic,
Subcategories