By Rosa Gouveia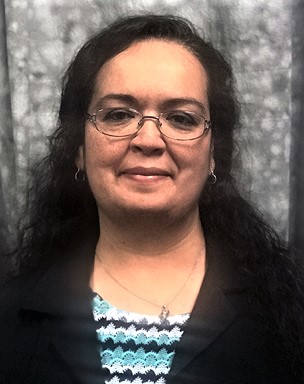 With Ash Wednesday approaching, you may be wondering what you will do or perhaps not do for Lent.  It's a common time for the annual reflection of "What will I give up?" or "What more will I do for others?"
Perhaps you have already considered some of the more popular suggestions:
1) Do a very humble and sorrowful confession.
2) Attend Mass daily.
3) Pray the Rosary daily, weekly, more often than I am currently practicing.
4) Read the Bible more frequently.
5) Pray the Stations of the Cross slowly and attentively.
6) Read a traditional Catholic book, like the Imitation of Christ or the life of a Saint.
7) Make time for personal prayer, especially before the Blessed Sacrament.
8) Disconnect from social media, TV and/or the radio.
9) Stop watching the news to spend more time in prayer for others in the world.
10) Fast by eating healthy and as a family.
11) Forgive and pray for those who have hurt you.
12) Stop trying to solve things for others and pray more as you place them at the feet of the real Savior.
The above mentioned list is a great springboard of activity and suggests solid practices which can help us remain faithful to the spiritual discipline of Lent as we strive to focus on the theme of the season, which calls us to personally reflect on God's mercy and renew our Baptismal commitment.  It is a common prayer throughout these 40 days of Lent, to journey with hope as we are renewed and transformed in heart and mind as faithful followers of Christ.
On the dawn of a new decade and in a year of Diocesan transition, we are reminded of the reality of change and continue the path of discovery.  Most likely, we are either leaning toward excitement or anxiety as we ponder how change will personally and collectively affect us, our life, family, work, ministry, Church and/or the world.  However, I suggest we take it as a time to add a new perspective to the way we view the Lenten practices of prayer, sacrifice and offering.
If you are accustomed to enriching and fostering a personal prayer life, perhaps it is time to stretch beyond oneself and include others in your experiences of prayer.  Or vice versa, if communal prayer is where you feel most comfortable, perhaps this is the time for you to focus on your personal relationship and time with God alone.  May I suggest looking at the practice of sacrifice not as simply "giving something up" but rather "as doing something more" or perhaps "including more people in the process."  Lastly, I challenge us to define the gift of who I am as a reflection of God, as the treasure to be offered this Lent.
Therefore, the question for reflection is "How do I actively offer God to others through my words and actions?"  This for me, is a new twist! I am challenged to discover how I will be empowered through prayer, to generously sacrifice in order to be an authentic reflection of Christ who calls me to be a missionary disciple who brings others to our merciful God.   I invite you this Lenten season, to find how the Holy Spirit is guiding you to more faithfully follow Christ and accompany others on the journey to God.
---
Rosa Gouveia is the Director of the Diocesan Office of Catechetical Ministry.