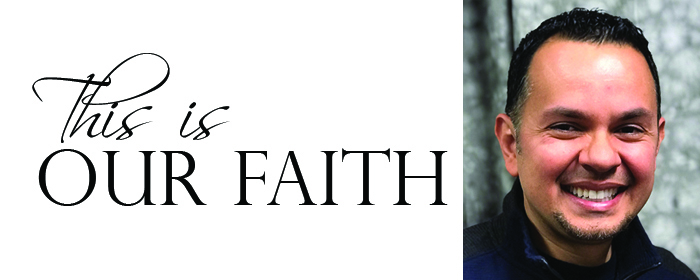 By Eddie Perez
We gather as a Church for our catechetical sessions about once a week. We live a retreat, have some service projects; if we're fortunate enough, we gather families outside of the classroom setting as a community once a month.
Sound familiar? Perhaps this is a typical recipe for our catechetical efforts at the parish. No doubt these can be great elements to incorporate. But what's missing?
For years we have dreamed of taking our catechetical efforts to the next level. We want to evangelize and build the kingdom of God, not just disseminate information. We want those to whom we minister to have an encounter with Christ! We want them to know God. After all, the more they know God, the more they will love God. The more that they love God, the more they will want to serve Him. So how do we do that? Are we facilitating an encounter with Christ in all that we do?
Stephen Covey, the author of Seven Habits of Highly Effective People, coined the phrase "The main thing is to keep the main thing the main thing." We need to keep Christ at the center of all that we do. It's not predominantly about the tool or the strategy. These things are secondary. It's about being Christ centered in all our endeavors as catechists.
Let's reflect on how we share the presence of Christ: when we answer the phone, respond to an email, share information, work in a team, ask for assistance, work on a project, etc. Whether we teach in a classroom or offer an online catechetical session, let Christ be the center. Hence, the catechetical tools at our disposal can be better utilized.
As catechists, we are representing Christ and His Church. Everything we do needs to point to Christ. As a result, we are evangelizing, serving as a witness to God's presence in our midst, and providing the groundwork for intentional discipleship.
So the next time we plan a workshop, offer formation, or create an event, let us make sure that we are facilitating an encounter with Christ. This is most important, and it will allow us to keep the main thing the main thing.
---
Eddie Perez is the Low Desert and Hemet Vicariate Coordinator in the Office of Catechetical Ministry.