By Deacon John De Gano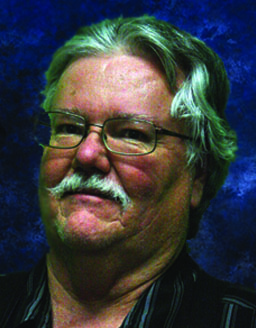 Well, our neighbors are probably glad to see us taking down our Christmas lights. About half of them had them down the day after Christmas. Another quarter by New Years. And the last held on until Epiphany or the day after the Baptism of the Lord (which is when we did).
Unlike the rest of the world, we as Catholics celebrate the liturgical season of Christmas from Jesus' birth until his baptism (includes eleven days of 'After-Christmas Sale' shopping!) and then immediately plunge into Ordinary Time.
But what is Ordinary Time? For many, it's that time before Lent or after Easter where nothing much happens. We're through with Christmas. The Lord's Passion, death and Resurrection. And now we're left with that long stretch of "green time" where Jesus does stuff but no one seems to think it's important enough to comment on it.
It's the ordinary, boring stuff that Jesus did every day, I've heard it said.
How untrue! Are miracles boring? Healings? Jesus' life was anything but ordinary.
The word Ordinary refers to Ordinal (the numbering system used for the weeks of the liturgical year like, First Sunday in Ordinary Time, Third Monday in Lent, and the like). We count the days and weeks until we celebrate Jesus' return with the Feast of Jesus Christ King of the Universe (also known as Christ the King) on the last Sunday of the liturgical year.
Each day is important because it could be the last one… And so, we respond to the Prophet Isaiah's description of Jesus by "going about and doing good."
This is our baptismal calling, to love and serve the Lord though our loving and serving one another, especially the poor and disenfranchised. The leper, the widow and orphan. The stranger at our door.
Ordinary Time is a reminder of what Jesus did every day and a challenge for us to do likewise, healing the sick and mending broken relationships. Showing mercy and forgiveness to those who have wronged us and extending a hand to those who have lost hope so that they might, in turn, glorify our heavenly Father.
While we may have put the Christmas lights away until next Advent, there is no reason to let the joy of Christmas end in our hearts. Nor do we have to turn off our spigots of compassion toward one another simply because we're starting a new season…
As disciples and followers of Jesus, we, too, have been baptized. And that baptism is the start of a new life in Christ, not an end.
And just as Jesus was sent forth so, too, are we sent forth by the Holy Spirit to continue to bring the Good News to all people, whether in season or out of season. To proclaim God's love and salvation for those who will accept it. And to continue to share the joy of Christmas all year long! Emmanuel. God is with us still!
 So that, as our Diocesan Impact statement declares, "people's lives are filled with hope."
---
John De Gano is a deacon at St. Catherine of Alexandria parish in Riverside.