SAN BERNARDINO—39 ministers graduated from the diocesan Continuing Ministry Formation Program (CMFP) on June 23 at Our Lady of the Rosary Cathedral in San Bernardino.

 The CMFP program is a three to five year enrichment program as well as a credential programs for coordinators of ministries to prepare them to serve the Church as lay ecclesial ministers supporting the pastor or pastoral coordinator in enacting the parish and diocesan vision.
 The 2019 graduates were: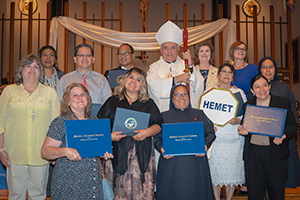 Hemet Vicariate: Maria Mercedes Alonzo Sanchez, Diane Axline, Lorena Barreto-Cruz, Vivian Colon, Rosario Flores Moreno, Iliana Maeda De Luna, Luis Perez, Matilde Perez and Oscar Talosig.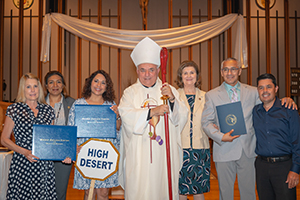 High Desert Vicariate: Marcella Miranda, Robin Mutschler, Maria Selva and Faustino Serrano.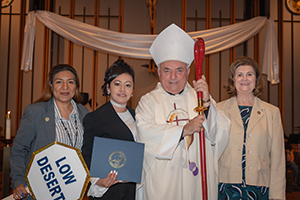 Low Desert Vicariate: Juanita Avila and Susana Sosa.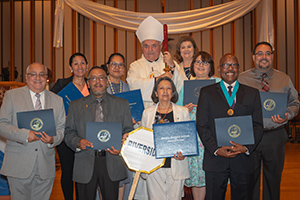 Riverside Vicariate: Maria Elena Alba, Virginia J. Balanga, Francisco Barriga, Alfredo Garcia, Beatriz Gomez, Marcus Jones, Ernesto Rangel and Claudia L. Rivas.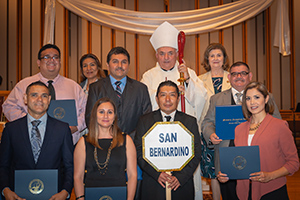 San Bernardino Vicariate: Gustavo Chamorro, Maria Eugenia Elias de Chamorro, Jacob Escobedo, Francisco Galaz, Renato Herrera, Ruben Rodriguez and Sandra Villegas.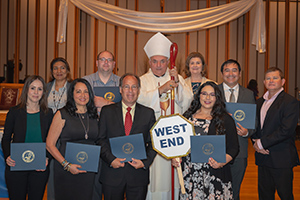 West End Vicariate: Hernan Calderon, Anthony Devlin, Tom Imbruglia, Vivian Imbruglia, Andres Lozada, Jose Ortega, Maria Ortega, Maria Luisa Puga and Daisy Rosas.