By Marge Bitetti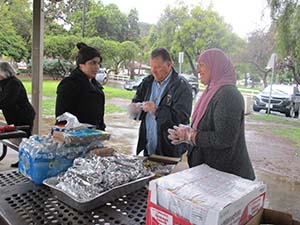 CORONA—For Henna Jalal, caring for the homeless is part of her faith as a Muslim. 
 "I can't go to sleep at night if my neighbor is hungry," she says. "Being a good neighbor and realizing the duty to our neighbors doesn't just mean being friendly to the homeowners next door. It means to help take care of the community as a whole, and that includes the poor." 
 This is also a core calling of the Secular Franciscans as they perform Corporal Works of Mercy, which includes Feeding the Hungry.