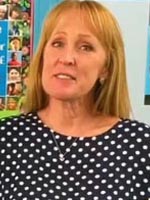 You could say Jeanette Morrow has a long track record at St. Thomas the Apostle School in Riverside.
 She was a student there, a school parent, an aide, and for the past 26 years, a classroom teacher. Now, this school year, she takes the helm as Principal.
 "My journey with the St. Thomas the Apostle School family has spanned nearly 45 full and wonderful years," says Morrow. "Moving into the leadership role as Principal, I am thrilled and most grateful to be surrounded by a community of faith-filled people. I look forward to celebrating our school's 75th birthday next year and walking with this community into a future full of hope."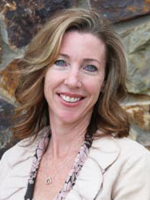 Meanwhile, at St. Catherine of Alexandria School in Riverside, Theresa Heron begins her first year as Principal. She began her teaching career there in 1990.
 "This school has a rich history of providing students with an exceptional Christ-centered Catholic environment where commitment to educating the whole child is key," she says. "I am very excited to be a part of this caring community that promotes excellence, models compassion and is enriched by faith."
 With Catholic education heavily impacted by the COVID-19 pandemic, Heron says she looks forward to being able to offer on-campus instruction at St. Catherine's as soon as it is safe and legal to do so. But she also wants to offer a homeschool option for families that are not comfortable with the idea of coming back to campus.
 Heron replaces Enrique Landin, who begins his first year as Principal at Sacred Heart School in Rancho Cucamonga. Landin also previously served as principal of St. Catherine of Siena School in Rialto.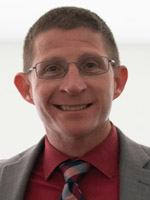 The fourth Catholic school in the Diocese to receive a new principal is Our Lady of Lourdes School in Montclair. Waylynn Senn, who continues to serve as principal of St. Margaret Mary School in Chino, is also now leading Our Lady of Lourdes.